From Garden to Plate
Top 3 vegetables to grow over winter
Now that the mower is about to be stored away for the winter months, I like to spend a couple of weekends getting my vegetable beds packed so that I have lots of fresh fodder to pick at over the chilly months ahead. Keeping your garden going through the winter gets you outside in the fresh air, allow you to exercise and can give you brilliant home-grown produce.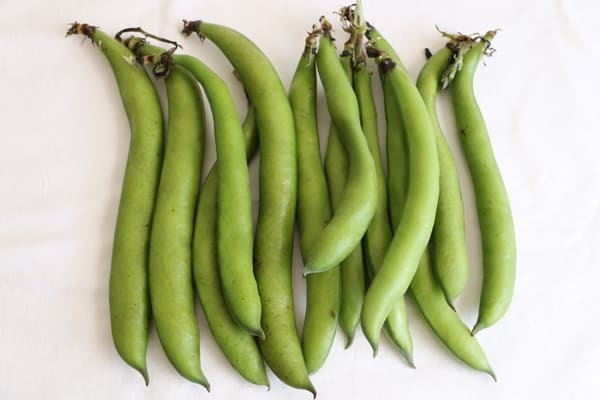 1 Broad beans
I always autumn-sow broad beans. As well as having more time than I do in spring, it stops nutrients leaching through otherwise fallow soil, which allows its structure to deteriorate.
They are ready a good month earlier than those sown in April, and they don't get black fly. If the beans are in an exposed position and grow too tall (above a foot) over winter, they can wave around and split just above ground level, so put in canes or sticks and string if necessary.
If you pick out some tops to cook before the pods are formed you will delay pod production, which can help stagger your crop. Small pods are delicious cooked and eaten whole.
2 Peas and pea shoots
For a late spring crop, it's worth trying sowing seeds now, especially in mild areas. If you sow direct into the ground, plant them one inch deep and relatively closely at about one inch apart, to make up for a higher loss rate.
Plant in groups of three lines all 12in apart to form thick rows, and make each thick row 18in apart.
With peas, don't forget the pea shoots are tasty: just pick off the tips and add to stir fries and salads for that intense, delicious fresh pea flavour. speed up germination, put seeds on a wet kitchen towel on a plate and sow (in modules) when the root starts to develop.
3 Onions, spring onions and shallots
There are quite a few varieties of onions from sets that can go in now. This is the easiest way to grow onions, and they can be harvested earlier on in the year - normally I plant these in December or after Christmas, but I will pop some in and see. Shallots, with their sweet, subtle flavour, are becoming trendier, and they store well.